Using hard materials such as stone, concrete, and brick in your yard creates functional and aesthetically beautiful outdoor environments. Hardscaping, as opposed to landscaping (which focuses on plants and other natural aspects), provides structure and definition to your property.
At Sublime Inc, we specialize in creating beautiful outdoor spaces through hardscaping.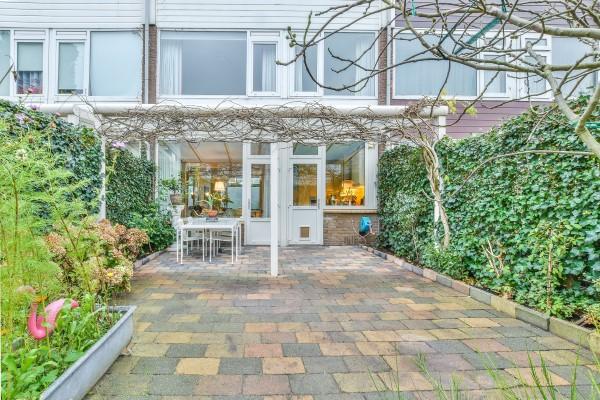 We offer a wide range of hardscaping services to meet your needs. They include:
You can never go wrong when you add a patio to your property. For one, the patio expands your living area outdoors, giving you more space to relax and spend time with friends and family. It also increases the value of your house.
Whether you're looking to connect your patio to your driveway or create a meandering path through your garden, you can trust us to design exceptional pathways that will enhance your yard's beauty and curb appeal.
We will assist you in selecting the best paving material for your new pathway. We always go for materials that will last and add visual appeal to your property.
You can rely on us to construct a gorgeous driveway that will wow your visitors and friends whenever they visit your home.
We build driveways from various materials, and regardless of the material we use, we ensure that your driveway can withstand various weather elements and heavy use. This gives you peace of mind as your new addition will last many years with minimal maintenance.
We construct retaining walls using high-quality and aesthetically pleasing materials. The good side is that several customers have already tested the durability of the barriers we create and proven to be the best in the market.
Pavers are one of the most popular outdoor flooring options, and many homeowners prefer them.
Whether you prefer brick, pavers, or natural stone, we will help you choose the right one. We will also help you choose the right materials for your property from the many colors, sizes, forms, and textures available.
Your outdoor setting would be incomplete without a fire element, such as an outdoor kitchen. When properly installed, an outdoor kitchen not only increases the functionality of your yard but also significantly improves the yard's look.
An outdoor kitchen is a no-brainer if you love entertaining and cooking outside. We will help you design and install an outdoor kitchen that looks good for your compound and meets your needs.
Let us help you to express yourself.
Your home is an extension of who you are, and there is no harm in expressing your personality and interests through the design of your property. Whatever your vision for your property is, we will help you achieve it. 
With years of experience in the hardscaping arena, you can be sure that we will bring your vision to life and ensure that your tastes, preferences, and personality are reflected in your projects. 
Are you ready to enhance your outdoor living space with hardscaping? Contact us today to schedule a consultation.